The Jammu and Kashmir administration on Thursday withdrawn the security advisory for tourists visiting the valley state. The administration also assured tourists of providing all kinds of assistance and logistic support.
"Security advisory requesting tourists visiting J&K to curtail their stay in the Kashmir valley, is hereby withdrawn. Tourists desirous of undertaking visiting to the state shall be provided all necessary assistance & logistical support," it said in a statement.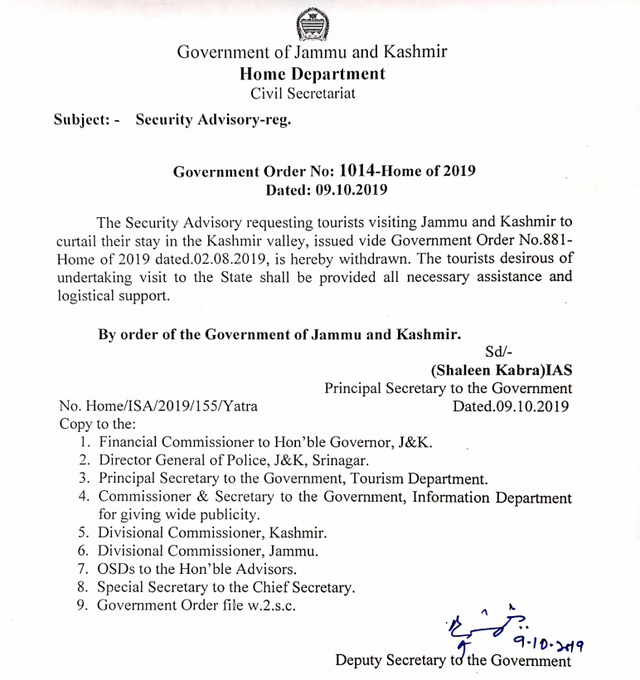 The move comes two days after Jammu and Kashmir Governor Satya Pal Malik asked for lifting of the two-month-old advisory which had asked tourists to leave the valley.
The governor had directed officials to withdraw the advisory with effect from October 10. The advisory was issued on August 2, days before Article 370 was revoked.